Pratt Industries Master Account Co., Ltd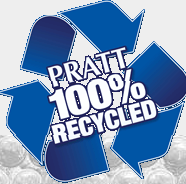 Pratt Industries is America's 6th largest paper[paper?:paper sample maker cutting machine] and packaging[packaging?:DCP-H series packaging sample cutter plotter] company. All their products are backed by Pratt's total commitment to quality, service and innovation. And as a private company, we can quickly react and adapt to suit our customers' needs.
Pratt Industries bought our packaging sample cutting machine[cutting machine?:CUTCNC sample maker cutting machine] to make samples to all of their products,It can make opercision like cutting, creasing, drawing, can make samples at one time. reduce the cost and increase the precision. It is best equipment for them to make samples of their products.