Attend the SinoCorrugated South 2012
CUTCNC[CUTCNC?:cutting machine sample maker manufacturer] sample cutting attend the SinoCorrugated South 2012 on April 11st - 13rd 2012, in Dongguan Houjie convention center. It is the professional corrugated exhibition. Maybe buyer all over the world come to attend this show. It is the stage for corrugated paper[paper?:paper sample maker cutting machine][corrugated paper?:DCP-H series sample cutter plotter] manufacturing machine, sample cutting machine[cutting machine?:CUTCNC sample maker cutting machine] show their new technology.
CUTCNC show the DCP-H[DCP?:packaging sample cutting machine][DCP-H?:packaging carton box sample cutting machine] series new cutting machine and other DCP-D[DCP-D?:hot model CUTCNC cutting machine], DCE, DCP-X series machine attend the exhibition. With the advantage of the No.1 global sales since 2007-2011 years. CUTCNC sample cutting machine catch eyes of every buyer. More the 10,000 customer visit our booth. At the first day of the show, we sign 4 contract. More than 100 Intention customers.
Customer test the machine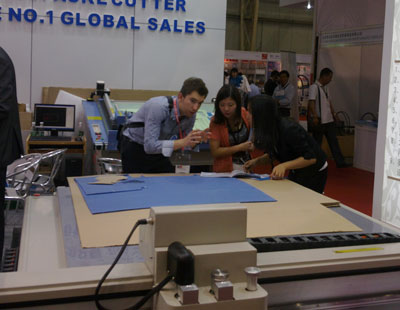 Listen to customers' needs carefully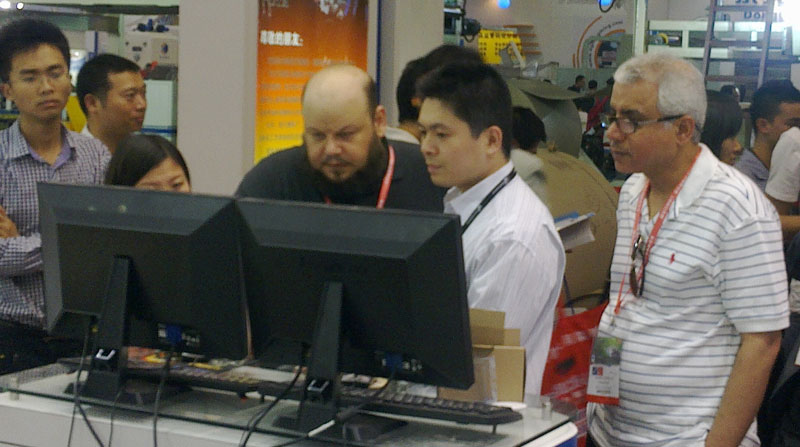 Learning the software carefully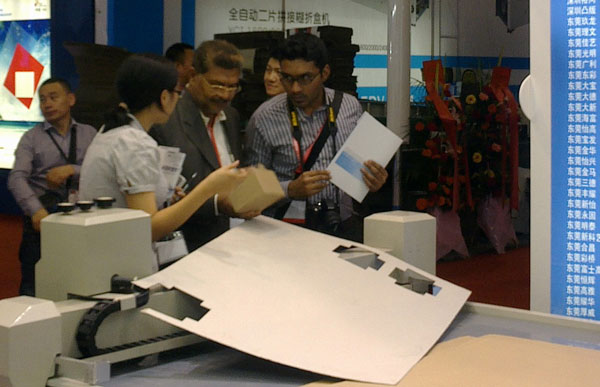 Analyse the sample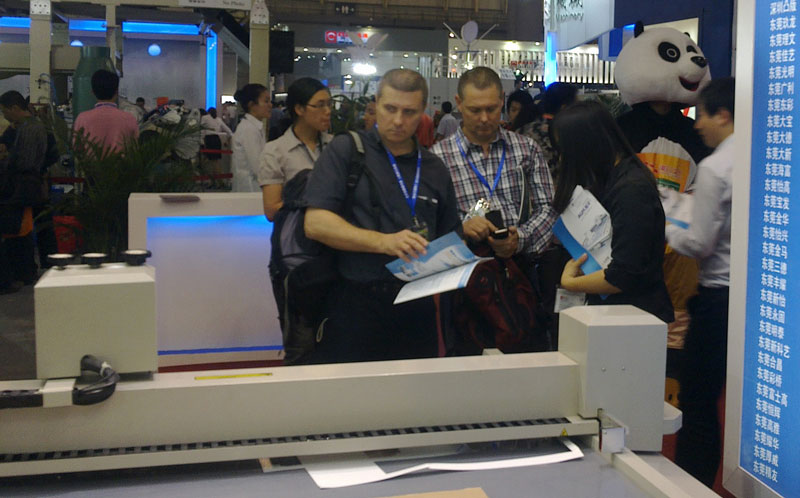 Evaluate the price to close the deal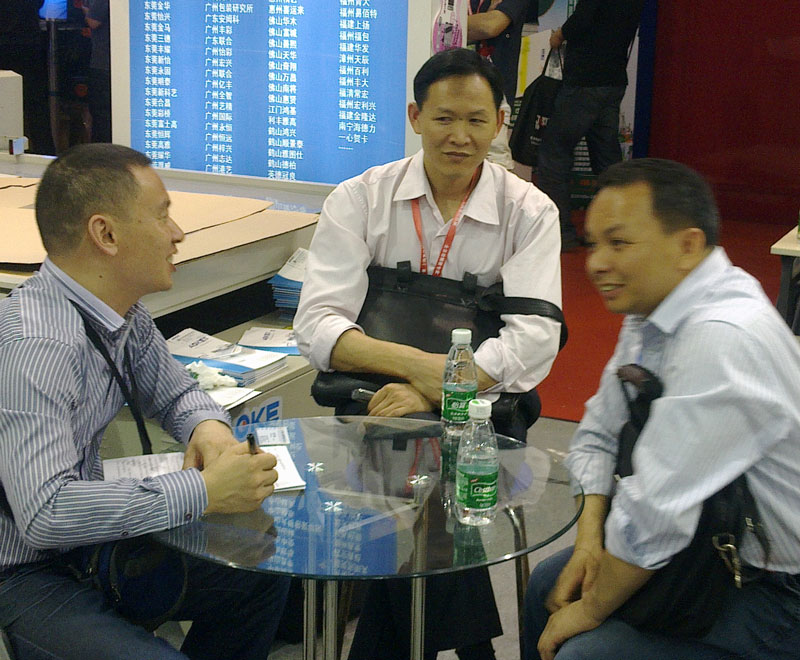 Signing the contract