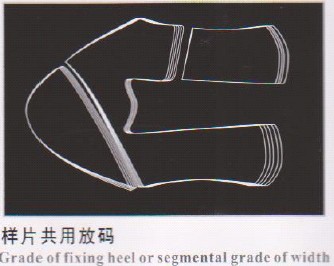 Characteristics of SAIKE shoes[shoes?:shoes paper pattern cutter] pattern design[pattern design?:pattern design cutting machine] grade software:
A pattern or a hemihedral board can be inputted by the scanner or the digitizer;
Automatically adding side from the hemihedral board;
Folding sides accurately control the distance pressing side;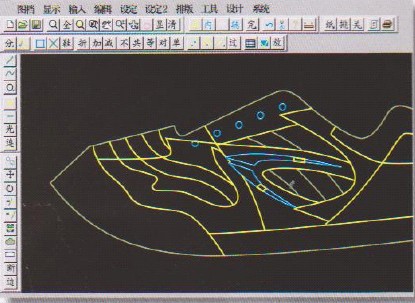 Different distance between two lines is shared;
Single side-control of symmetric internal and external waist makes the grade more accurate;
Bun shoe:disorderly arrange and allowance of pinholes of different size;
Control of length and width of boots;control of the height of the heel of a sports-shoe;
Sandals: fixing width or dividing sections of shoelace;
Keeping the same form for curve in grade; the special progress of the mouth line of a shoe; the special requirement of the grading process;
Sole:control of different distance of big and middle sole lines; control of three sections of the heel width;
Sole model:providing sole pattern shoe,the sole pattern figure can automatically fill with revising side line;
A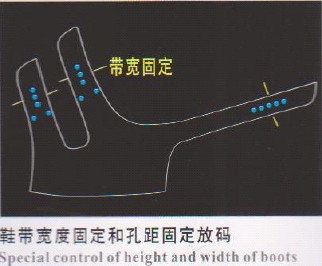 Automatical composition after grading is to preserve the previous left paper[paper?:paper sample maker cutting machine] frame for saving material,and to count the number of grading and adding cutting piece;
Automatically dimensioning each pattern to form a list,scientifically classifying and storing for searching convenience;
SAIKE shoes pattern design grade software directly grading series of shoe pattern in the extant patterns;
Rapidly inquiring and revising lines of patterns and control information;
SAIKE shoes pattern design grade software is compatible with different input and exput equipment and many forms of documents to be easy to exchange other system.