Clothing Stitch Merrow Overlock Template Acrylic Down-cut CNC Digital Router Machine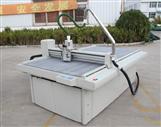 With the development of
clothing
[clothing?:clothing paper cutter machine]
sewing template technology, the application equipmnt are constantly upgrading. The
clothing
sewing template
cutting machine
[cutting machine?:CUTCNC sample maker cutting machine]
is the most important aid applications, it is escalating, and laid the foundation of
garment
[garment?:garment paper cutter machine]
sewing template technology popularization and application.
clothing
sewing template
cutting machine
mainly used to cut the material of sewing plate, such as acrylic,
PVC
[PVC?:PVC sample cutting machine]
sheet, rubber sheet,
plastic
[plastic?:Plastic sample cutting machine]
etc. The usual machine is laser cutting, and milling
cutting machine
. They have slightly different performance advantage.
Milling cutter as the market's major applications for clothing template
cutting equipment
[cutting equipment?:cnc cutting system sample maker]
, has below advantage:
No noise, no smell, improved the working environment;
Compared with laser cutting machine, it use non-ventilation system, so the operation noise is small, use mill blade cutting not burn material, no bad smell, improved the working environment.
Energy conservation,improve operational efficiency;
Milling cutter abandoned ventilation system applications, save energy compare with laser, direct docking with the software as well as the continuous improvement of cutting efficiency, greatly enhance the efficiency of the template cutting operation.
With the continuous development of milling cutter, can do much help to the development is
clothes
[clothes?:clothes paper cutter machine]
template, will upgrade the garments production line.
1)Router down cut the perfect clothing[clothing?:clothing paper cutter machine] groove
2)Using for Clothing Sew Seam Stitch Merrow Overlock Acrylic Down-cut Template
3) Optimization Clothing production line
4) Improve production efficiency
5) Ensure clothing quality
6) Reduce labor costs
Model

DCF10 1509

DCF10 1512

DCF10 1809

Effective Cutting Area(mm)

1500mm*900mm

1500mm*1200mm

1800mm*900mm

Configuration

Router, Pen

Driver

Step Motor

Way of Absorbing

Vacuum

Cutting Material

Acrylic, PVC[PVC?:PVC sample cutting machine], Plastic[Plastic?:Plastic sample cutting machine], etc

Max Speed

400mm/s

Router Speed

25000RPM

Max Cutting Thickness

10mm

Precision

≤0.1mm

Data Port

Serial Port,Parallel Port,USB

Instruction Set

HPGL or DXF,Compatible With Any CAD Software

Voltage

220V±10%50HZ

Occupy Dimension(L*W*H)mm

2200mm*1700mm*1700mm

2200mm*2000mm*1700mm

2500mm*1700mm*1700mm

Note:Other Size Can Be Customized

1812(1800mm*1200mm)

2013(2000mm*1300mm)

2516(2500mm*1600mm)

3016(3000mm*1600mm)

3020(3000mm*2000mm)

3520(3500mm*2000mm)