Cutter plotter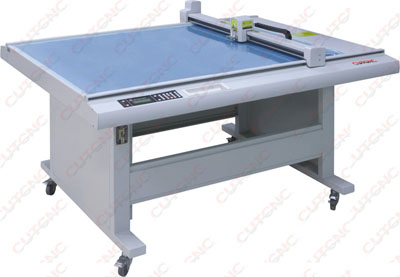 Basically, a cutter plotter[cutter plotter?:sample maker cutter plotter] is a large-scale cutting machine[cutting machine?:CUTCNC sample maker cutting machine] that can cut out large images (or letters and numbers) that are generally used in signs. This is done on a single flat surface through the use of a specialized cutting knife similar to a traditional plotter pen.
However, unlike the traditional plotter pen, a cutting knife on a cutter plotter must be able to rotate even more freely in order to make needed cuts as the plotter head moves. Therefore, cutting knives on cutter plotter are mounted on top of ball-bearings to aid with this process.
CUTCNC[CUTCNC?:cutting machine sample maker manufacturer] offer CNC cutter plotter, mainly used to make samples and do short run productions. Our cutter plotter widly used in package, garment[garment?:garment paper cutter machine], printing[printing?:printing cutting finishing solution]. etc industry.