Fengcai buys second CUTCNC graphics cutting table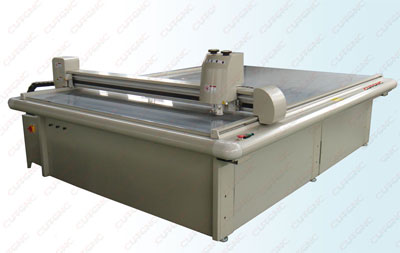 Dongguan -based large-format graphics[graphics?:graphics pattern] specialist Fengcai has bought a second CUTCNC[CUTCNC?:cutting machine sample maker manufacturer] DCP-H[DCP?:packaging sample cutting machine][DCP-H?:packaging carton box sample cutting machine] series large graphics cutting table[cutting table?:sample maker cutting table] from CUTCNC cutting machine[cutting machine?:CUTCNC sample maker cutting machine] company.
The deal, which was officially announced at Signcorrugated 2012, will enable Fengcai to boost productivity on jobs such as wide-format wall graphics for museums and retailers.

Managing director said that the DCP-H series graphics cutting table = met the company's requirements for a speedy but high-quality cutting table.
He said: "We have made this investment to help expand and streamline our business to increase capacity. We plan to run the two tables side-by-side, 16 hours a day. The incredible speed of the i-XP44, matched with the milling, cutting and creasing abilities of the i-cut tools, will give us maximum efficiency and output."
Fengcai supplies large-format posters, signage and wall graphics to the retail, museum, exhibition and interiors sectors.