CUTCNC lampshade making machine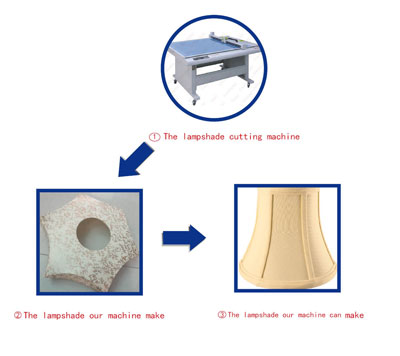 We offer different types of CUTCNC[CUTCNC?:cutting machine sample maker manufacturer] lampshade[lampshade?:Lampshade sample cutting machine] making machine to make lampshafe. Each CUTCNC lampshade making machine has cutting options which include digital cutting (no tooling), Creasing, Kiss cutting. Can cut the lampshade at one time after import the design into the cutting table[cutting table?:sample maker cutting table].
Nowadays, people like the indival design, expecially for the lampshade.Lampshade manufacture need creat new designs to appale customers. Our lampshade making machine make every amzing design into ture products. Our machine will help manufactures develop new products, and make the small production when the customers choose some of the pattern. Save die cut cast while the order is not big.