Cardboard flatbed sample maker cutter plotter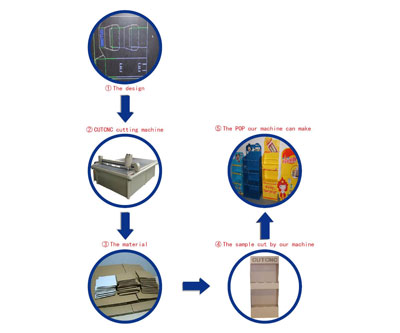 Among all packaging[packaging?:DCP-H series packaging sample cutter plotter] materials cardboard is light, easily recycled and utilized, brings the least harm to the ecology. It the most common packaging material. Unlike polyethylene, cardboard is not "dead weight" which pollutes the earth.
Without making dies, CUTCNC[CUTCNC?:cutting machine sample maker manufacturer] flatbed sample maker[sample maker?:sample maker cnc cutting machine] cutter plotter[cutter plotter?:sample maker cutter plotter] offer fast sample solution for cardboard packaging products, such as gift box,corrugated boxes,manual box, display box,containerboard carton[carton?:carton box sample cutting machine], hardcover box, etc.