paper model cutting machine

Paper[Paper?:paper sample maker cutting machine] models, also called card models or papercraft, are models constructed mainly from sheets of heavy paper, paperboard, or card stock.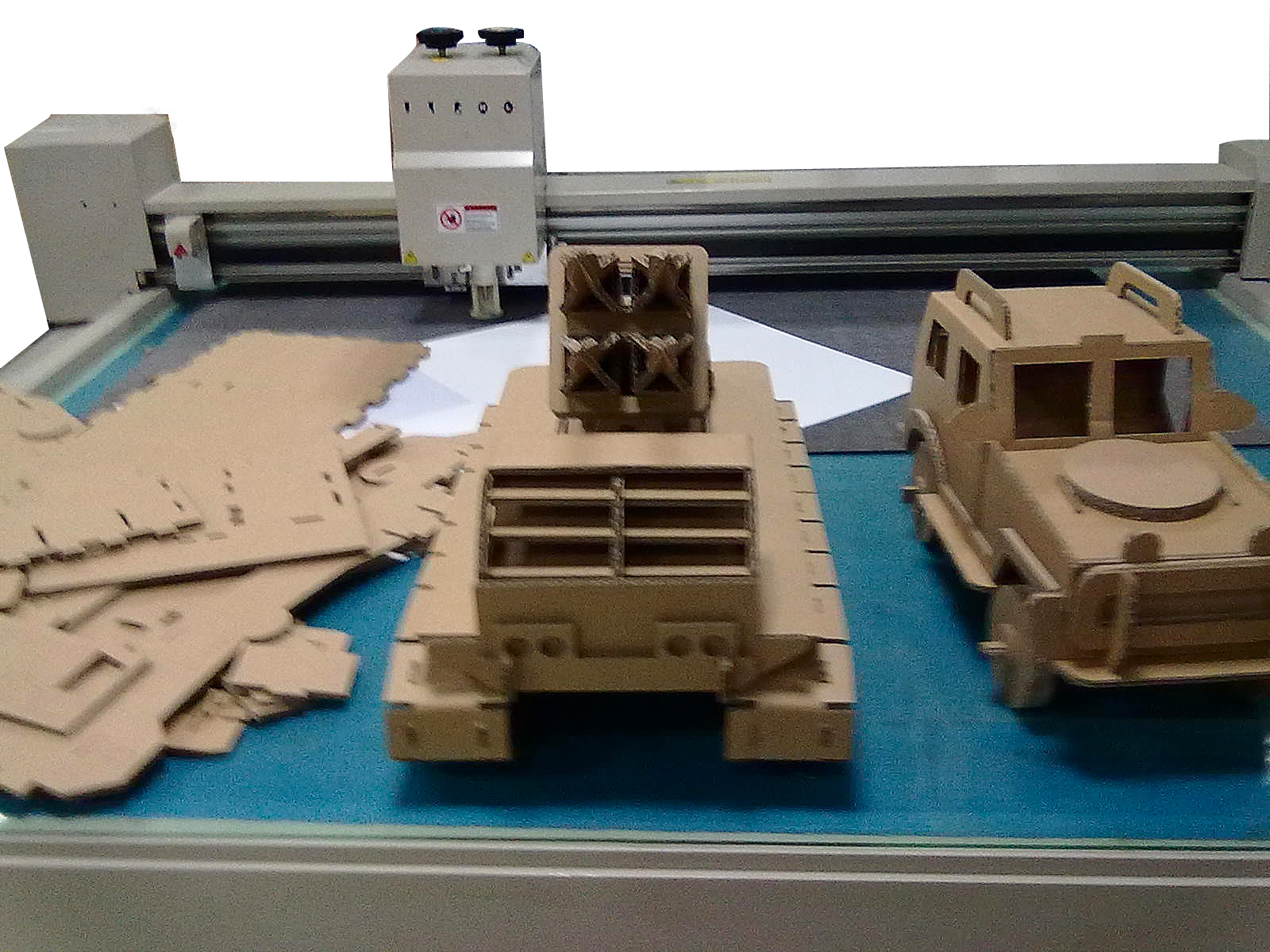 This may be considered a broad category that contains origami and card modeling. Origami is the process of making a paper model by folding paper without using glue. Card modeling is making scale models from sheets of cardstock on which the parts were printed, usually in full color. These pieces would be cut out, folded, scored and glued together.
CUTCNC[CUTCNC?:cutting machine sample maker manufacturer] offer paper model cutting machine[cutting machine?:CUTCNC sample maker cutting machine], cut the parts of paper models and creasing the folding lines. Make the paper model parts made at one time. The paper model cutting machine is easy to make the design into ture products, and easy to change the design, You can just change in computer and cut the new design in few minutes. Save much time and labor to make samples and do small productions.