ALJAWHRA corrugated board Co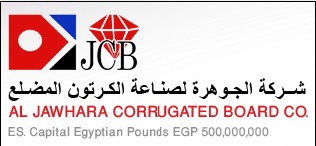 Al Jawhara is a National Industrial Institution standing prominently and with distinction in the Arab Republic of Egypt.

As the biggest manufacturer of packaging[packaging?:DCP-H series packaging sample cutter plotter] in Egypt, they have much demands in sample cutting, it used make them very puzzeld to make samples, let them can not feedback to their costomer's requirment as soon as they expected. At the same time, our equipment can help them cut their sample at one time after after importing CAD design. Can cut many materials, even corrugated paper[paper?:paper sample maker cutting machine][corrugated paper?:DCP-H series sample cutter plotter], can set hole cut, half cut, dotted line cut, fold lines together, the laser lamp help to inprove the location precision. So we offer them a good solution to sample cutting ,providing customers with high-precision, arbitrary complexity proofing program.
It greatly reducing the company's prototyping difficult, shorten the sample macking time, improve the competitiveness of the company, It is a powerful tool for their company to get more orders from their customers, and make they bigger than before.