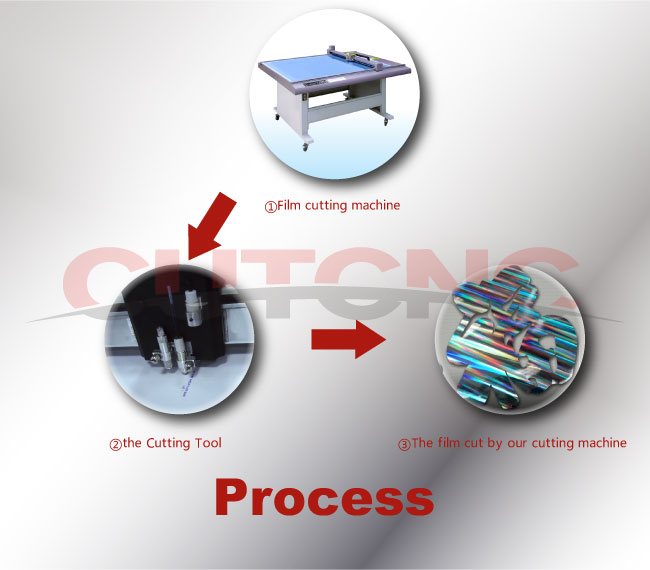 Cut by CUTCNCfilm pattern cutting[pattern cutting?:pattern cutting], film[film?:film cutting machine] is widely used in electronics, machinery, printing[printing?:printing cutting finishing solution], etc.
CUTCNC[CUTCNC?:cutting machine sample maker manufacturer] film pattern cutting can make operations to film like cutting, half cutting, dotted line cutting. Film pattern cutting plotter can cut film[cut film?:cut film] patterns at one time after inporting the design into the equipment,
Our models which can process film: DCE series film pattern cutting plotter. DCP[DCP?:packaging sample cutting machine] series film cut[film cut?:film cut] plotter .