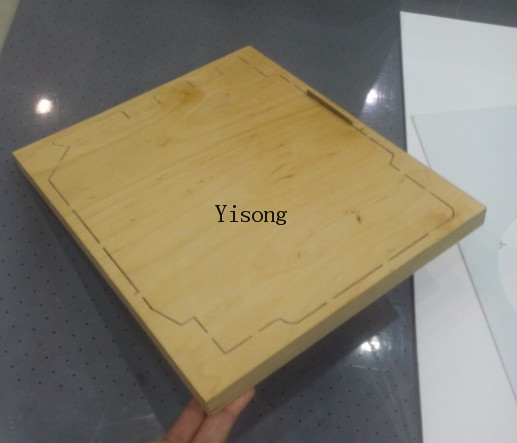 D
Die cut mould industry investors, please pay attention:
High power laser cutting is expensive, usage and maintenance cost is high, taking up a lot of money, return cycle is long, big risk investmen, Although small and medium power laser cutting is cheap, using low cost, but laser accuracy is not high, poor stability, the efficiency is very low, cannot satisfy the high-end customer demand, product profit is low, the investment return is not high.
It is time for YiSong die board wood board milling machine replacing laser cutting; those manufacturers who want to buy laser cutting machine[cutting machine?:CUTCNC sample maker cutting machine] please pay attention to and carefully choice.
YiSong die board wood board milling machine is widely used in color box, printing[printing?:printing cutting finishing solution], packaging[packaging?:DCP-H series packaging sample cutter plotter], electronic die cut, high precision die cut ;processing wood board mould, electricity board mould, PVC[PVC?:PVC sample cutting machine] board mould, acrylic board mould, aluminum plate mould, also can soffit formwork mould, stripping plate mould