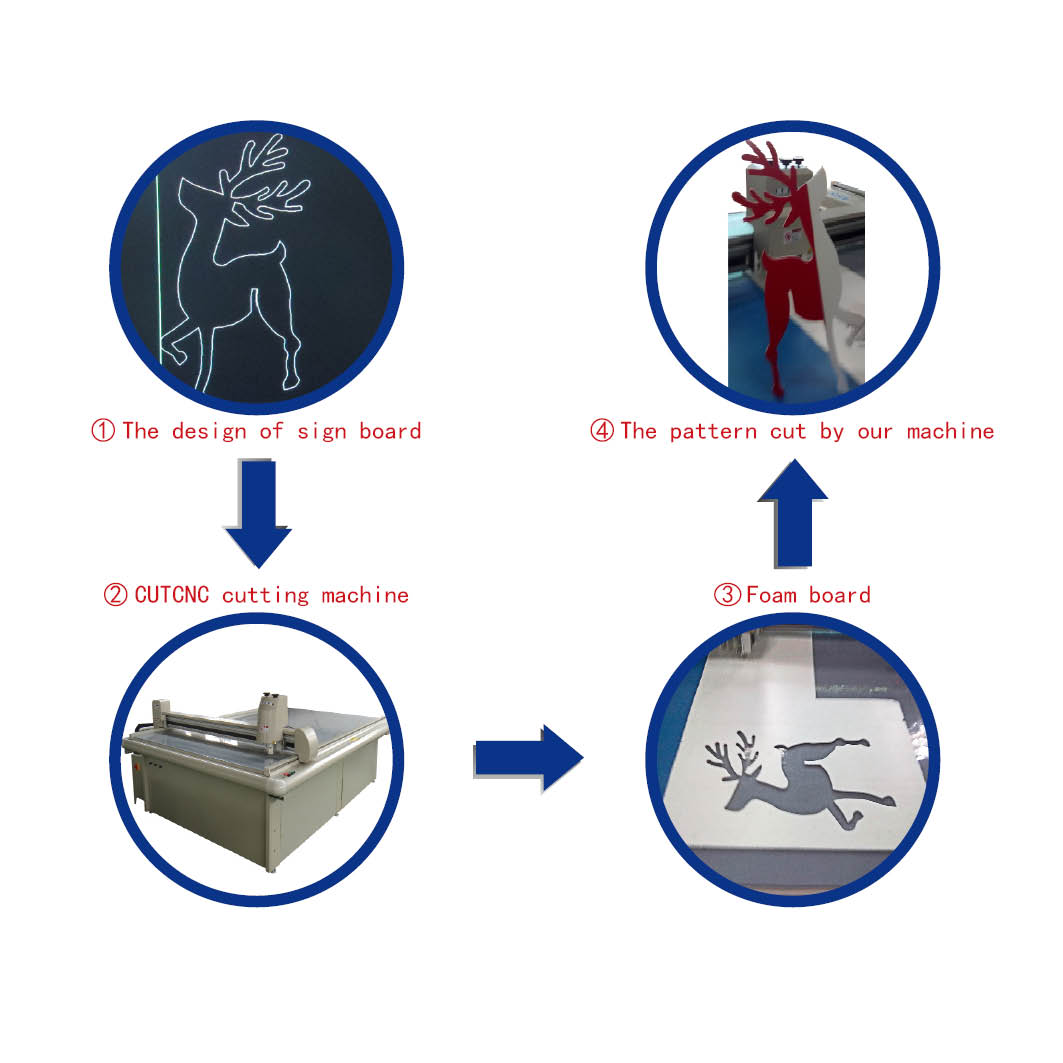 KT board[KT board?:advertising KT board cutting machine] is a new material formed by surface film[film?:film cutting machine] lamination with features of no easy distortion, easy processing. It can be made silk screen printing[printing?:printing cutting finishing solution], adhesive picture mounting, spray painting, widely used in ads displayed promotion, building decoration, culture and packaging[packaging?:DCP-H series packaging sample cutter plotter], etc.
CUTCNC[CUTCNC?:cutting machine sample maker manufacturer] KT board maker cutter can make operations to KT board like cutting, half cutting, dotted line cutting, line plotting and writing.
Our models which can process KT board: DCP[DCP?:packaging sample cutting machine] series KT board maker[board maker?:board maker] cutter. DCP-D[DCP-D?:hot model CUTCNC cutting machine] series KT board maker, DCP-H[DCP-H?:packaging carton box sample cutting machine] KT board maker.