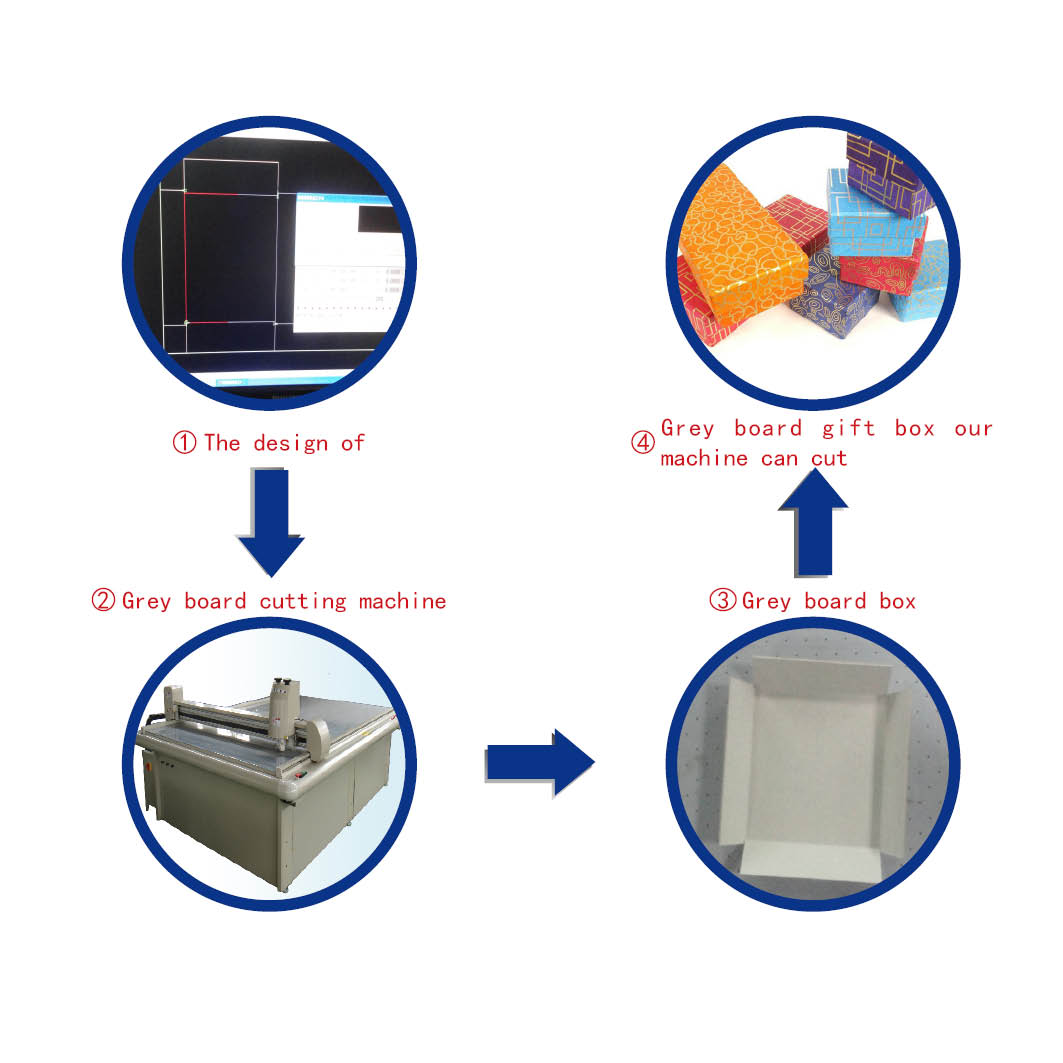 Cut by CUTCNC[CUTCNC?:cutting machine sample maker manufacturer] Grey board CNC cutting machinery, grey board[grey board?:grey board sample cutting machine] mainly refers to paper[paper?:paper sample maker cutting machine] between 150g ~ 600g, used for raw paper of hardcover box, gift boxes, manual box, etc.
grey board CNC cutting machinery can make operations to grey board like cutting, half cutting, dotted line cutting, line plotting and writing. Can make grey board box sample at one time with high speed and precision.
Our models which can process grey board: DCP[DCP?:packaging sample cutting machine] series grey board cutting machine[cutting machine?:CUTCNC sample maker cutting machine].