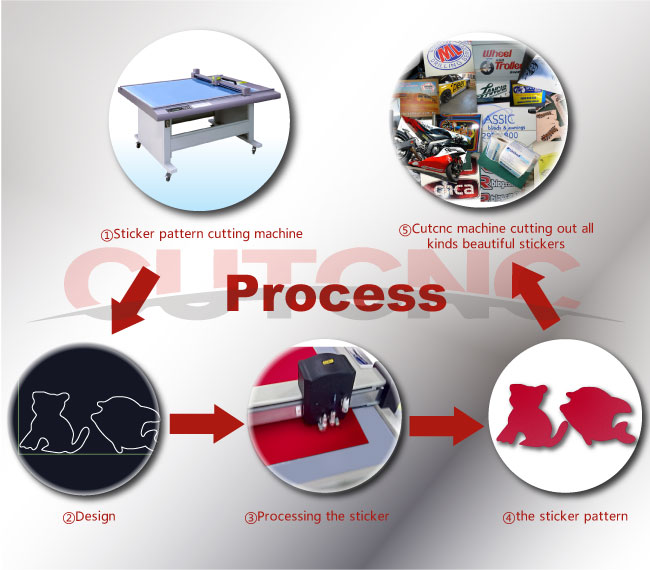 Car sticker[sticker?:sticker] are affixed to vehicles, motorcycles and other vehicles stickers, from the landscaping. car stickers[car stickers?:car stickers] is popular, and gradually swept the world.
PVC[PVC?:PVC sample cutting machine] plastic[plastic?:Plastic sample cutting machine] sticker is the best material of car sticker be adapted to outdoor conditions.The main production process of automotive decals is cutting process, CUTCNC[CUTCNC?:cutting machine sample maker manufacturer] car cutting sticker pattern maker[pattern maker?:pattern maker] can make operations to car cuting sticker like cutting, half cutting, dotted line cutting, line plotting and writing.
Our models which can process automotive decals: DCE series cutting sticker pattern maker. DCP series cutting sticker pattern maker .