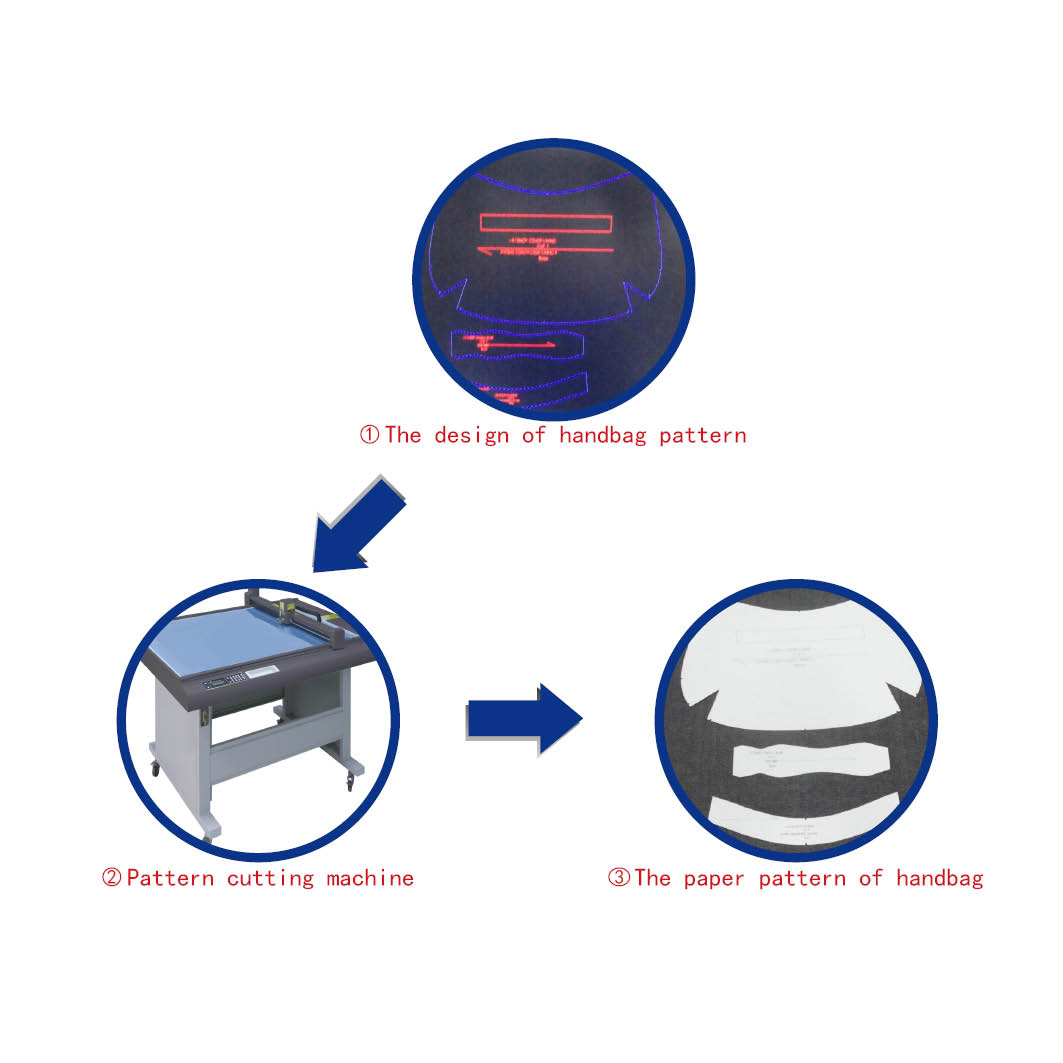 CUTCNC[CUTCNC?:cutting machine sample maker manufacturer] bag[bag?:bag paper pattern sample cutting machine] leather goods[leather goods?:leather goods paper patter sample cutting machine] patterns maker can apply to bag leather goods patterns and it can cut the paper[paper?:paper sample maker cutting machine]-sample combined with your design. Easy to make and change and can reduce costs of cutting die.
CUTCNC cutting equipment[cutting equipment?:cnc cutting system sample maker] is used to bag leather goods pattern ions and can cut , draw and other functions.
The main processing of material on cutcnc cutting equipment used in bag leather goods patterns as follows: DCE series bag leather goods patterns maker . DCP series bag leather goods patterns maker .