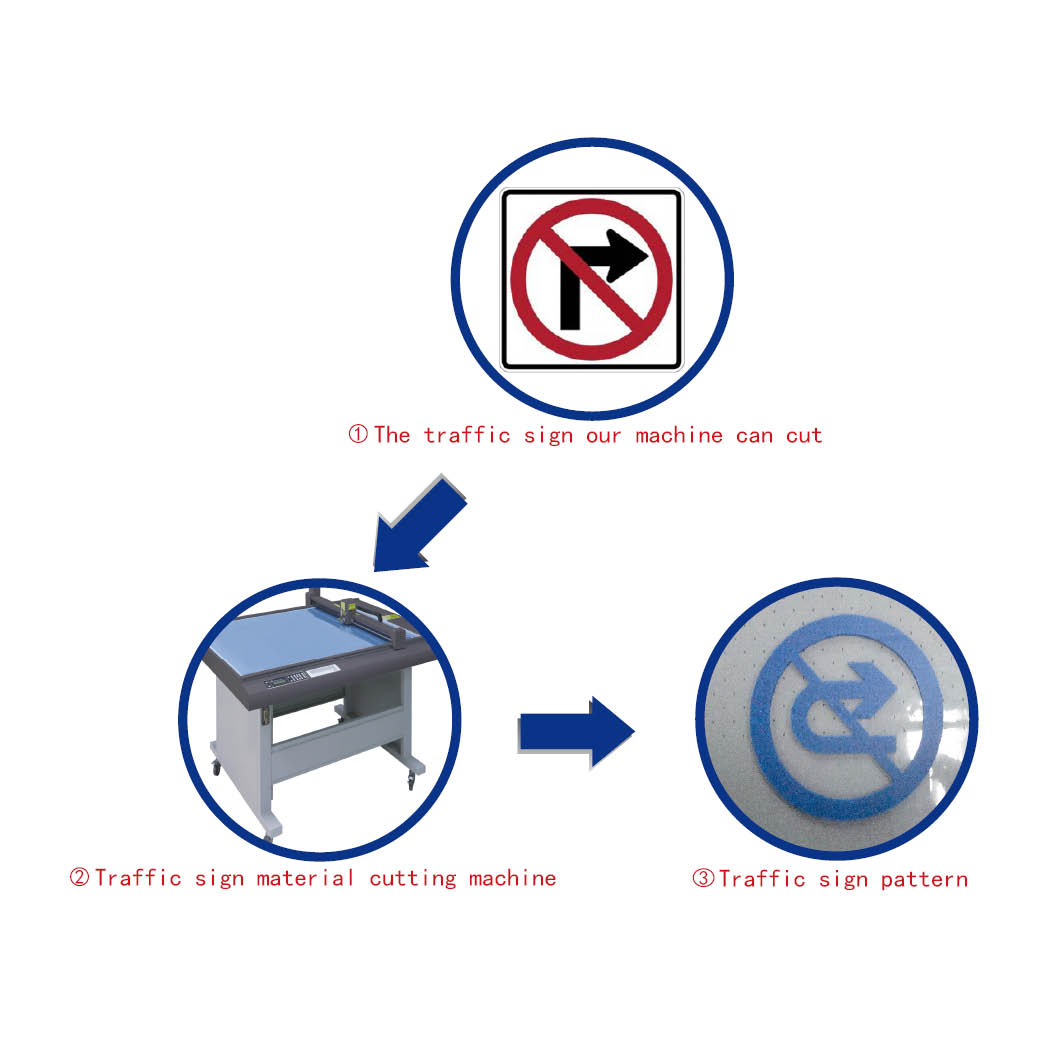 Traffic signs[Traffic signs?:traffic signs] or road signs are signs erected at the side of roads to provide information to road users.
Traffic signs mainly made of reflective material is mainly used all kinds of reflective signage,CUTCNC[CUTCNC?:cutting machine sample maker manufacturer] flatbed traffic signs cutting machine[cutting machine?:CUTCNC sample maker cutting machine] is DCE series flatbed traffic sign cutting machine. DCP series flatbed traffic sign[traffic sign?:Traffic sign cutting machine] cutting machine also can be processed, but the price is relatively expensive.
CUTCNC flatbed traffic signs cutting machine can make operations to traffic signs like cutting, half cutting, dotted line cutting, line plotting and writing.