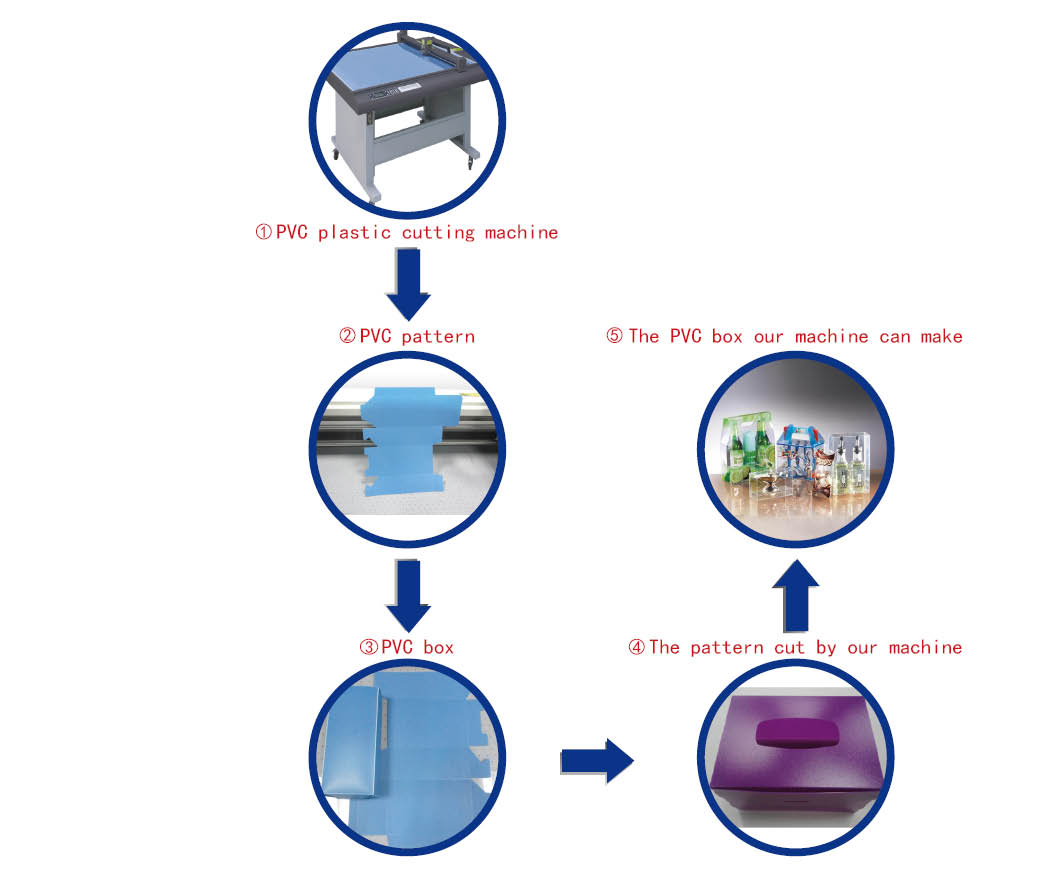 Cut by CUTCNC[CUTCNC?:cutting machine sample maker manufacturer] PVC[PVC?:PVC sample cutting machine] pattern cutter[pattern cutter?:pattern cutter] plotter, PVC plastic[plastic?:Plastic sample cutting machine]
is a very popular synthetic material. Due to its superior advantages like difficult flammability,abrasion resistance, chemical resistance, comprehensive mechanical, product transparency, electrical insulation and easy processing, PVC plastic is widely used in industry, architecture, packaging[packaging?:DCP-H series packaging sample cutter plotter], medicine and so on.
CUTCNC PVC plastic pattern cutter plotter can make operations to PVC plastic[PVC plastic?:PVC plastic]
like cutting, half cutting, dotted line cutting, line plotting and writing.
Our models which can process PVC plastic: DCE series PVC plastic sample cutting machine[cutting machine?:CUTCNC sample maker cutting machine] . DCP[DCP?:packaging sample cutting machine] series PVC plastic sample cutting machine can also process, but the price is relatively expensive.