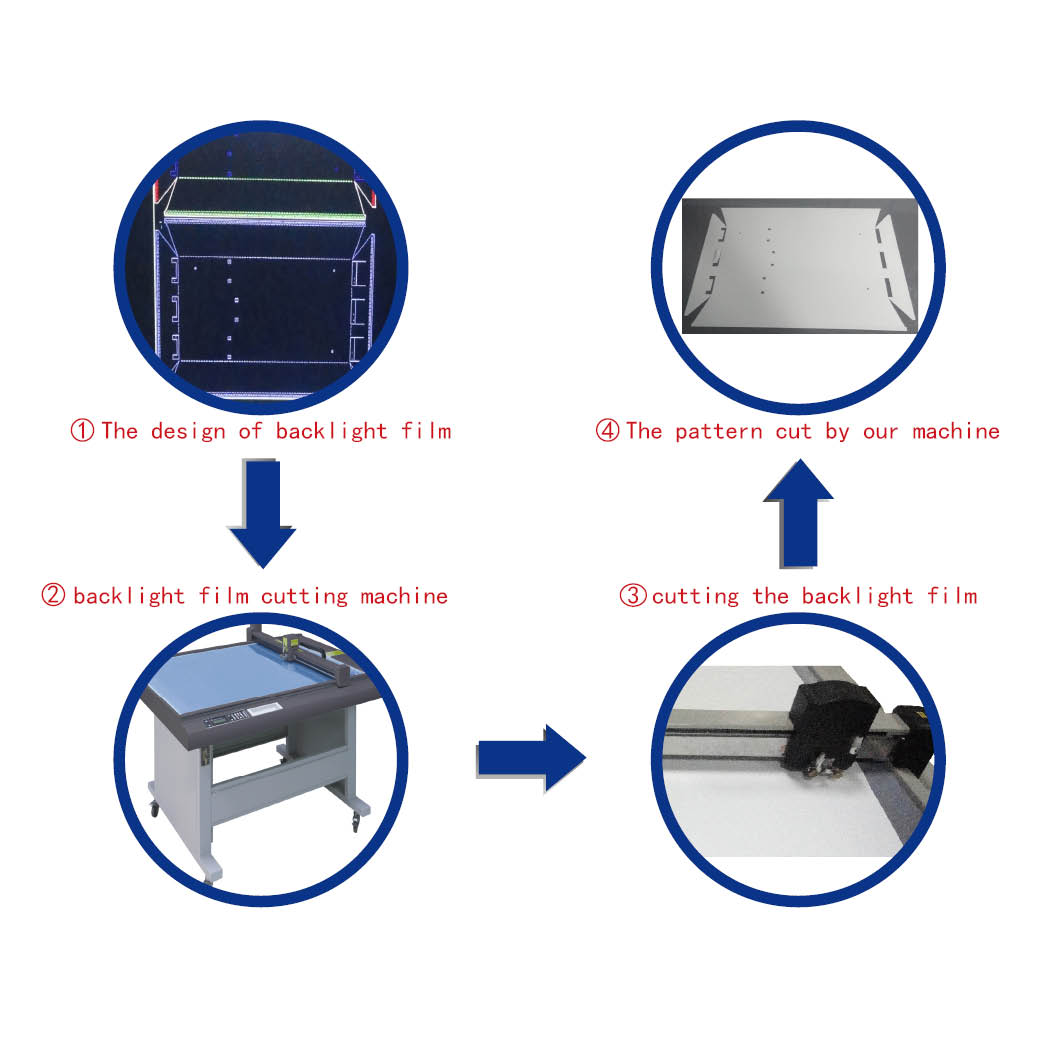 Cut by CUTCNC[CUTCNC?:cutting machine sample maker manufacturer] backlighting film[film?:film cutting machine] cutting equipment[cutting equipment?:cnc cutting system sample maker], LED backlighting film[LED backlighting film?:LED backlighting film cutting machine] piece is often seen in vehicle DVD buttons, switch backlit instructions, mobile phone、fax machines buttons. It's widely used in the industries like auto- mobile, communication, indoor signboard.
CUTCNC backlighting film cutting equipment can make operations to LED backlighting film like cutting, half cutting, dot-ted line cutting, line plotting and writing. Can cut LED backlighting film pattern at one time.
Our models which can process LED backlighting piece: DCE series backlighting film pattern cutting machine[cutting machine?:CUTCNC sample maker cutting machine]. DCP[DCP?:packaging sample cutting machine] series pattern cutting machine can also process, but the price is relatively expensive.