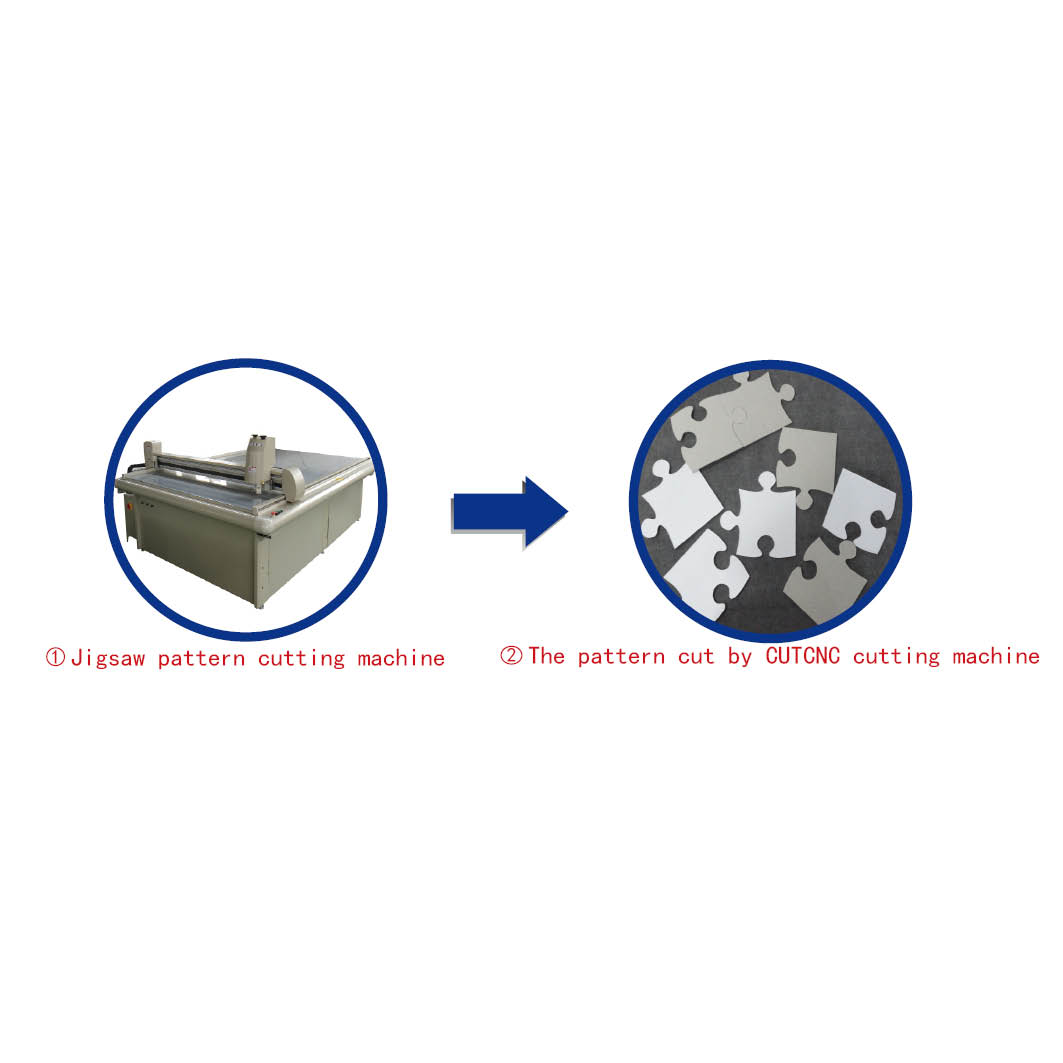 Jigsaw puzzle[puzzle?:jigsaw puzzle][Jigsaw puzzle?:Jigsaw puzzle cutting machine] is a popular intellectual game, it's very dynamic and different degree of difficulty, made people never tried to play it.
Our Company created jigsaw puzzle cutting machine[cutting machine?:CUTCNC sample maker cutting machine],the new technology makes the puzzle pieces interlock mechanisms and models become more sophisticated zero, novelty myriad forms, better meet the needs of individual consumers,
The Jigsaw puzzle cutting machine can whole cut, half cut, crease, drawing lines and writing . Related models are: DCE Series jigsaw puzzle CNC cutting equipment , DCP Series jigsaw puzzle CNC cutting equipment.