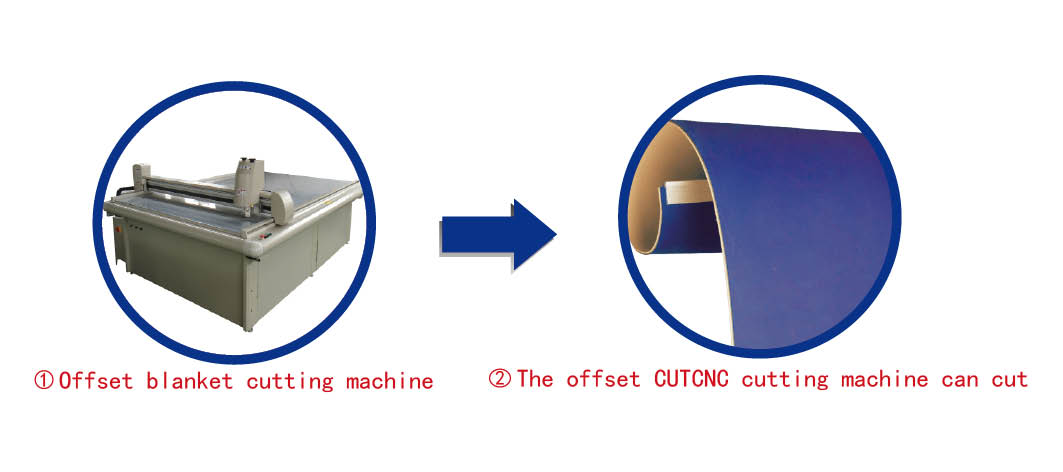 Rubber blanket is made of multi-layer special fabrics and synthetic rubber compounds with mode-rate hardness and strong restoring force.
CUTCNC rubber blanket sample maker cutting machine can be used to cut rubber blanket.
For different printing[printing?:printing cutting finishing solution] size and design, our rubber blanket sample maker[sample maker?:sample maker cnc cutting machine] cutting machine[cutting machine?:CUTCNC sample maker cutting machine] can operate rubber blanket by cutting, half cutting, dotted line cutting, paste positioning cutting,and folding line.