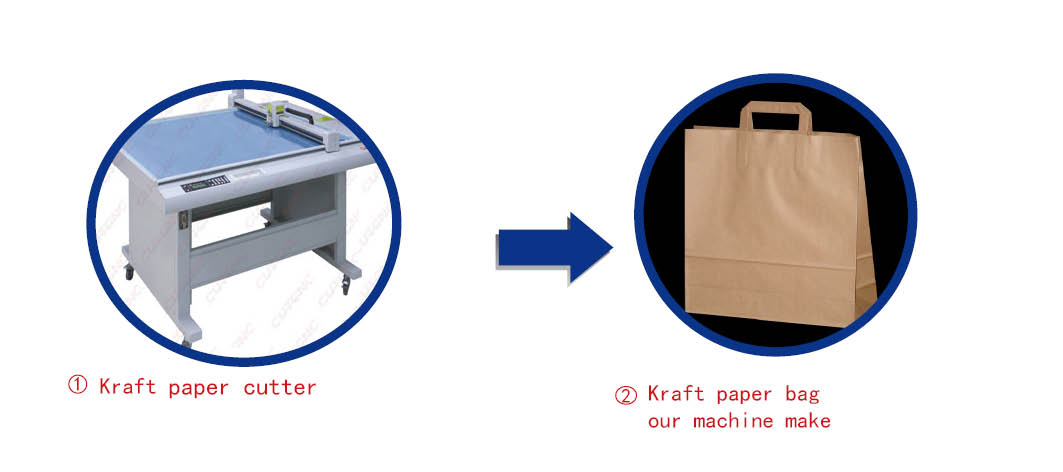 Kraft paper[paper?:paper sample maker cutting machine] has strong tenacity and high tension, mainly referring to base paper between 150g ~ 600g for paper bag[bag?:bag paper pattern sample cutting machine], envelope, album cover, file, sand paper and other products.
CUTCNC[CUTCNC?:cutting machine sample maker manufacturer] kraft paper[kraft paper?:kraft paper cutting machine] proof cutting equipment[cutting equipment?:cnc cutting system sample maker] can make operations to kraft paper like cutting, half cutting, dotted line cutting, line plotting and writing. Can cut samples at one time.
Our models which can process kraft paper: DCE series kraft paper computer pattern cutting machine[cutting machine?:CUTCNC sample maker cutting machine]. DCP[DCP?:packaging sample cutting machine] series kraft paper cutting machine can also process, but the price is relatively expensive.