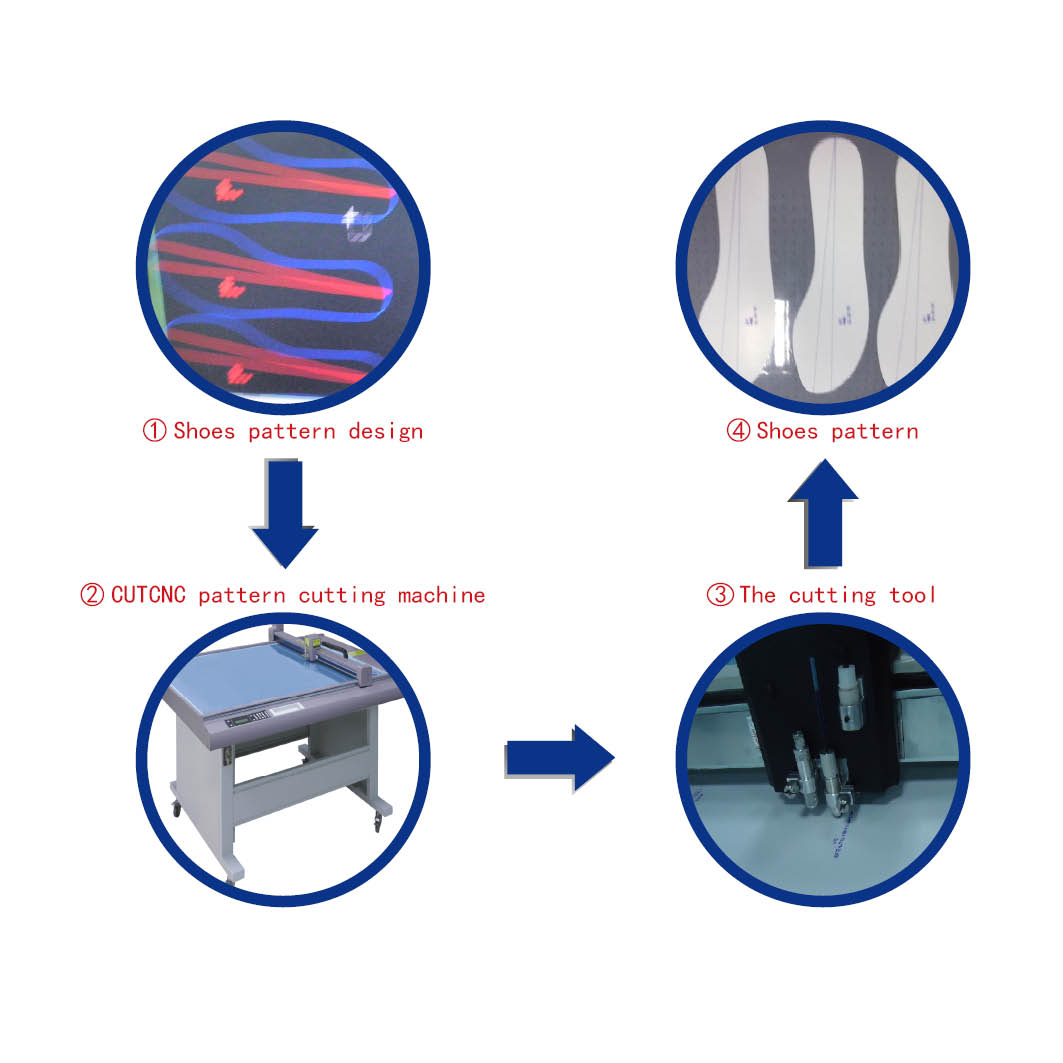 CUTCNC[CUTCNC?:cutting machine sample maker manufacturer] shoes[shoes?:shoes paper pattern cutter] pattern cutter is applied to shoes patterns and it can instead handwork cutting ,so the new pattern is more time-saving ,higher precision and efficiency.
CUTCNC shoes pattern cutting equipment[cutting equipment?:cnc cutting system sample maker] can make operations to shoes pattern like cutting, half cutting, dotted line cutting, line plotting and writing.
The main materials that shoes pattern cutter[pattern cutter?:pattern cutter]can process in shoes patterns are as follows: paperboard, kraft paper, cardboard, etc . Then the DCE series shoes pattern cutter is the main machine which on CUTCNC cutting equipment in shoes patterns. DCP series shoes pattern cutter can also process, but the price is relatively expensive.